Walking tour
Naples Street Food Stroll
Enjoy the taste of Neapolitan street food, walking with your guide in the narrow and pictoresque cobbled streets of the city.
The renowned neapolitan recipes boast ancient origins, with a variety of dishes based on fresh local ingredients such as, the buffalo mozzarella, the cherry tomatoes and the genuine vegetables which grow pretty much all year round in the volcanic area, where the soil is very fertile.
Street food specialities
Arancini: fried rice balls, crisped risotto stuffed with melt mozzarella, peas and bits of meat.
Cuoppo Napoletano: paper cone filled with fried fish, calamari and shellfish. Varation with arancini, crocchè and montanara (small pieces).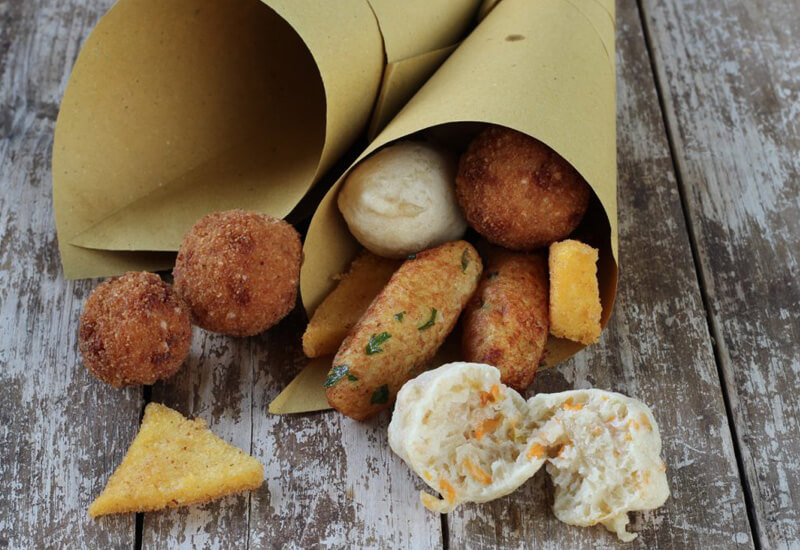 The Montanara: a small round fried pizza with cherry tomatoes, basil and springle of parmigiano cheese.
Pizza fritta: the deep-fried pizza, it's made in different versions and can be stuffed with melt mozzarella and prosciutto, or simply with mozzarella and tomato. A deep-fried crust made by taking a stretched and flattened disc of dough fried for several minutes, then it puffs up.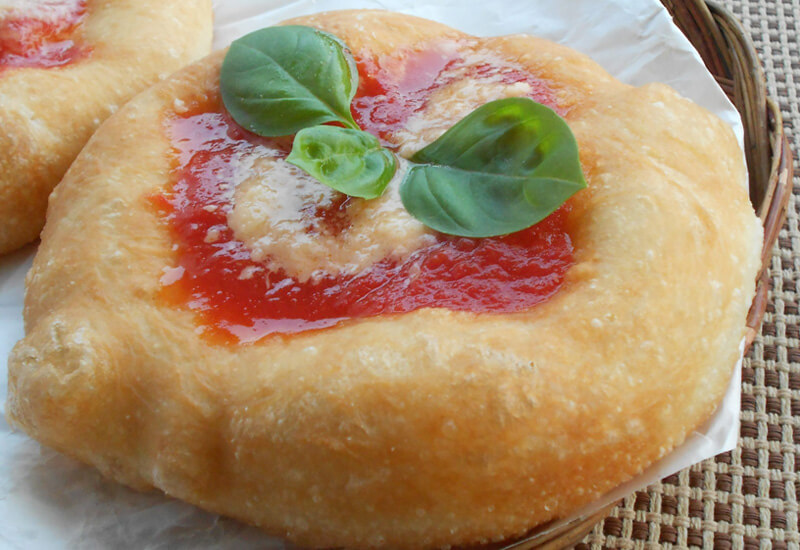 This is just a brief mention of some of the well-known dishes of the region. The Campania region is also famous for the dairy industry, the delicious cheese products like: ricotta, provola, buffalo mozzarella, pecorino and provolone del Monaco.
Tours run every day at 3:00 and 5:00 pm. Meet your guide and fellow walkers outside the Cathedral of S. Maria Assunta in via Duomo.
Duration 2 hours.